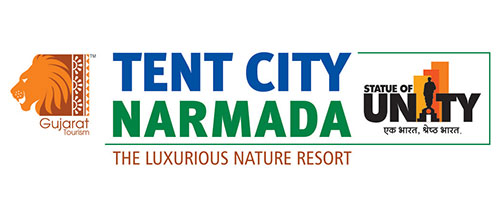 Tent City Narmada near the Statue of Unity, Kevadia is another property operated and managed by Praveg successfully since 2018 in association with Gujarat Tourism.
The facility offers an assorted range of luxurious tented accommodation to the Statue of Unity tourists with unmatched hospitality and hygiene standards. Spread across over 50,000 sq.m. area, Tent City Narmada houses 200 air-conditioned tents and well-equipped conference facilities that have hosted large-scale Government and Private conferences attended by VVIP guests like Hon'ble Prime Minister, State Heads, top Government officials and well-known personalities.
Highlights
Ideal for luxurious stay, conference and wedding retreat
Official Operator of Tourism Corporation of Gujarat Limited (TCGL)
Well-appointed accommodation – 200 Tents
Delectable cuisines by a 5-star hotel chain
9 well-equipped Conference Halls to host up 100 to 1000 guests
Rich green lawn to organize an outdoor celebration
The highest standard of safety, hygiene and hospitality
For more details kindly visit : www.tentcitynarmada.com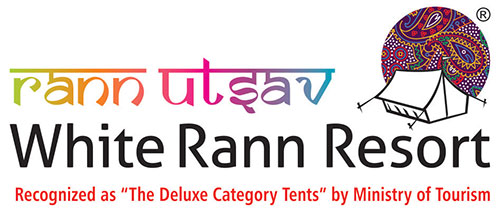 Praveg's successful maiden venture, 'White Rann Resort', is the Tent and Bhunga operations at Dhordo, Kutch in association with Gujarat Tourism for an internationally-acclaimed Rann Utsav Festival.
The facility, spanning over 40,000 sq.m., houses luxurious Swiss Tents and Rajwadi Bhungas and offers exquisite hospitality in terms of room décor and services, delectable cuisines and a wide array of entertainment programs in sync with the celebratory feel of the festival. The Resort has been conferred 'Deluxe' status by the Ministry of Tourism.
Highlights
Official Operator of Tourism Corporation of Gujarat Limited (TCGL)
Closest proximity to the White Rann
Air-conditioned accommodation options – Premium Tents and Rajwadi Bhunga
Modern amenities and food by a 5-star hotel chain
Authentic Kutchi hospitality
Thrilling indoor attractions
Well-crafted sightseeing tours
The highest standard of safety, hygiene and hospitality
For more details kindly visit : www.whiterannresort.com